Maps
One of the most productive tools we have
found for accurate game management is
quality maps. TWM can provide you with
layouts of your property in either topographic
views or satellite views.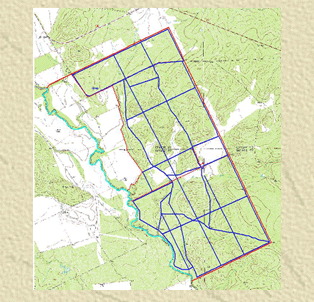 Structures such as cabins, blinds, windmills, etc...
can be added along with roads. One of the best
uses of this type of detailed map is laying out any
management technique such as brush control,
prescribed burns, or a supplemental feeding program.
Please contact us for more information.